Connecting Caring Children, Canines, Cats & other Creatures
Westport Pediatric Dentistry (WPD) is a passionate advocate for homeless animals in our local community and promoting animal kindness.
Did you know that approximately 6.5 million companion animals enter U.S. animal shelters nationwide every year? Of those, approximately 3.3 million are dogs and 3.2 million are cats, according to the ASPCA.
Current evidence suggests that interaction with animals and pet ownership is beneficial to child and adolescent emotional, cognitive, behavioral, educational and social development. Children who grow up and interact with animals have an additional opportunity to learn responsibility, compassion, and empathy. Playing with animals and caring for them can provide children with a source of calmness and relaxation, as well as a source of stimulation for the brain (imagination and curiosity) as well as the body.
Dr. Lee & Gizmo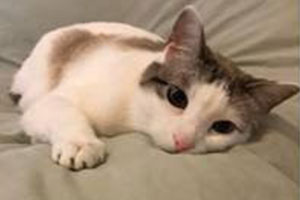 Dr. Lee is a loving "dad" to Gizmo, an adorable 14-year-old cat who was adopted from an animal shelter 12 years ago. Gizmo had a rough start to life, but now has a very happy and loving home with Dr. Lee and his family.
Ready to welcome a furry family member into your home?
Please consider starting your search with these local animal shelters and rescue groups:
Not able to adopt at this time?
No problem! There are other ways that you can gain the benefits of animal interaction by volunteering your time with the above-mentioned animal rescue organizations.
Looking for a fun place to learn about animal kindness?
Please check out the Catherine Violet Hubbard Animal Sanctuary in Newtown, CT which has family-friendly events throughout the year.